Inventory Search¶
The inventory search lets you explore the knowledge inventory by choosing keywords from different categories or using free text keywords.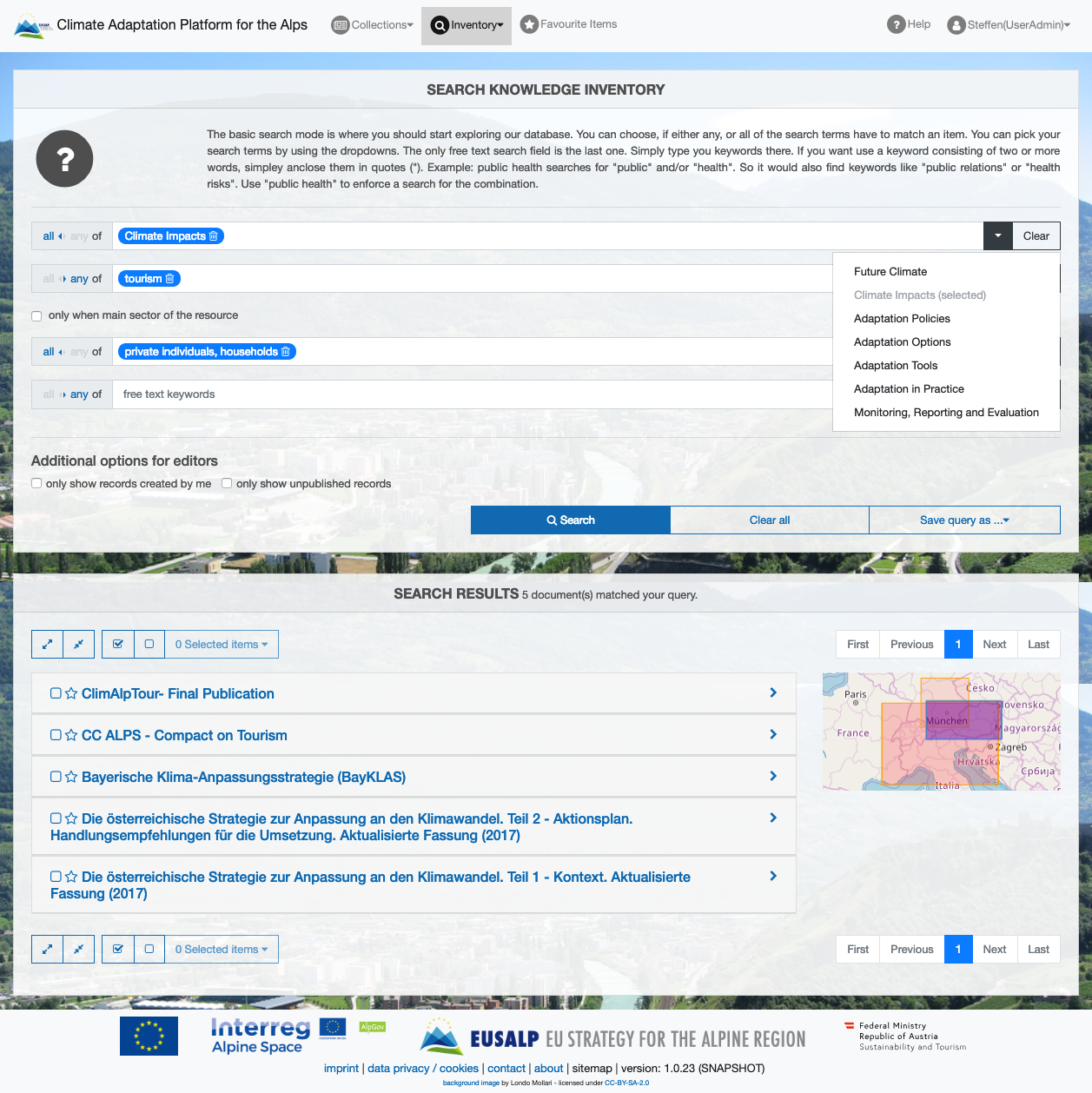 In the search mask you can choose from categories via drop down boxes and search for items that match those categories. You can select values and choose if the items should be in all of them or any of them. The items have been classified in the following categories:
knowledge domains

adaptation sectors

target groups
When you have chosen your search criteria hit the search button to find all items matching your criteria. You items are shown in the search results area below the search criteria.
Tip
Registered users can save their search criteria as a saved search to quickly find documents of interest. To save your search criteria click the save query as button. You can choose to either create a new saved search or update an existing saved search in the menu. You can access your saved searches in the own collections section of CAPA. The save query as button is only shown when logged in.

Tip
Editors have two additional options that can be activated. They can search for items that they contributed and items that are not published yet. Just tick the corresponding checkbox.